COMMITTED TO SERVICE
CHERMIK LEADERSHIP TEAM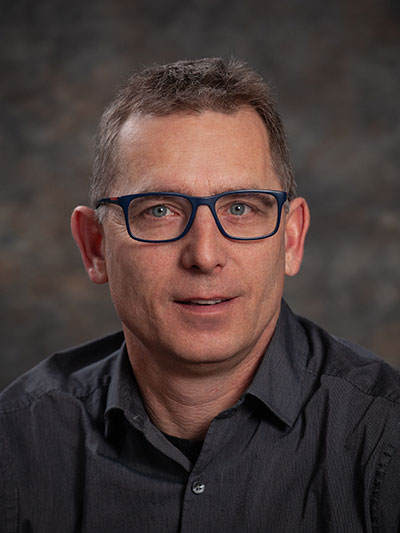 BRAD PEESKER
ELECTRICAL SERVICES SENIOR MANAGER
Right off the bat, people notice one thing about Brad Peesker, Chermik's Electrical Services Senior Manager. It's his confidence. Confidence that he and his team use to make a client's life easier.
Easier because Brad is passionate about what he believes is right, particularly as it relates to the success of a client project. Easier because he believes in setting high, yet realistic achievements that stretch our people, skills, and ability to never accept mediocrity. Easier because he knows that he is here to manage expectations and communication while efficiently executing on project delivery.
It's this efficient ease that brought Brad to Chermik in 2010. Here, he saw the potential to make our clients' lives even easier by augmenting our service lines with the addition of electrical services. Since then, Brad's electrical team continues to grow and deliver this service as part of our integrated solutions.
Brad's commitment to efficiency creates momentum for clients through his creative and agile decision-making strengths. This ensures he delivers on commitments while managing risk and maintaining schedules along the way. He recognizes that all projects must move forward with open transparency in connecting how today's solution may require adapting for tomorrow's technology.
Extracting all the good and the bad from both his boots-on-the-ground and management experience allows Brad to quickly observe, process, and then act for profitable project delivery. He's built a career on understanding how not to cut corners and still achieve safety, quality, schedule, and budget goals. It's this ability to make decisions of real value that clients benefit from.
Ultimately, Brad is here to find solutions, mentor our people through his knowledge, experience, and example of doing things right, and grow our reputation of connecting solutions through quality relationships.
Outside of Chermik, Brad's biggest motivators in life are his two boys. While adults today, Brad enjoyed volunteering with their sports teams from fundraising to coaching. It's this mentoring and coaching that fuels Brad. After his boys – competition is Brad's motivator. This is why he is still active in slow pitch, white water kayaking, and golf. When he needs to unwind, you'll find him fly fishing in a quiet, flowing river.